Introducing Man and Mollusc's First Children's Book
"Sammy's Adventure"
By Robynn Honeychurch, Illustrated by Anna Palumbo,science content,edited and financed by Avril Bourquin, compiled by Shawn Honeychurch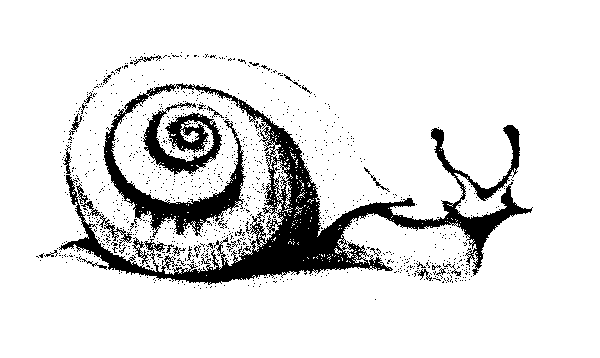 This is the first book in a proposed series of books aimed at introducing children to the wonderful world of molluscs. Each book will introduce a new character and all the stories will be accompanied with a "science behind the story" section.
Sammy's Adventure, a 32 page, fully illustrated and coloured book, is the story of a forest snail who gets kidnapped from his home. He is taken in as a pet and then eventually escapes. This delightful story tells of all his adventures until he is finally safe again, at home by his favorite brook. Children ages 3 - 12+ will love this exciting, educational story.
Presented from the snail's point of view, kids will feel connected to the mollusc and his plight in this story. Though Sammy is truly a fictitious character and his story is fiction, his actual life is based on a conglomerate of existing land snails, their life styles and their habits. The science behind this story is presented for your information at the end of the book.
This series of books is owned by the producer of the educational web site, "Man and Mollusc" (found at: /), Avril Bourquin.
Avril lives in Invermere, British Columbia. Retired early, Avril enjoys keeping her "Man and Mollusc" web site up to date and growing and she is now producing children's educational molluscan-based books.
The author, Robynn Honeychurch, living in Qualicum Beach, B.C., has a University background in Children's Education. Robynn enjoys writing and "Sammy's Adventure" is her first children's story to be published.
Shawn Honeychurch has shouldered all the computer work in preparing this book for the printers and has been a great help in many other aspects of this production as well. Shawn runs a privately owned computer business, Ironfire Computers.
The illustrator/artist of the team is 19 year-old Anna Palumbo. Her artwork in this book displays her talent. Anna lives in Tofino, B.C., and is currently an independent artist.