Children's Malacological Links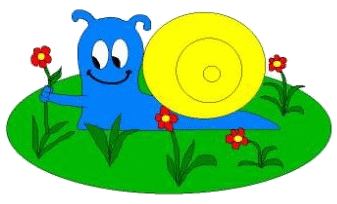 Sammy Snail
Disclaimer
Parents,Students and Educators, Please read!
I have been to all the sites listed on this page as well as on all of the Man and Mollusc's Internet Resource Section pages. Many of the sites to be found here are very extensive, I cannot guarantee that they do not lead to other sites unsuitable for children. I have done my level best to provide only family orientated links, but, I have no control on the site's external links. Therefor; I advise that parents and educators monitor their children when visiting new sites for the first time.
Avril Bourquin
About.com Kids site:
The Assateague Naturalist:  hosted by the Friends of Assateague & Chincoteague Islands, is a good and easy beginner page with thumbnail indexing of the photos available of indigenous marine species. Information included with the photos includes tidbits on the habits and natural history of the species.
Bailey Matthews Shell Museum: A great eductional site complete with kids interactive pages
Children's Book and Book Reviews:
Conchologists of America:  A GREAT site to learn all about molluscs and how to collect and organize your shells.
CyberSleuth For Kids:
Educational Web Sites Developed by Students: Mollusc related
Enchanted Learning.com: Kids!!!! Be sure to "Tell your teachers about EnchantedLearning.com! and their "Mollusk Pages to Color Online" This a GREAT site for kids and teachers alike. Help teachers to bring molluscs into your classroom.
Fun With Freshwater Mussels:  Primary School level:  So….You want to learn more about freshwater mussels?
Just for Fun!
The Garden Safari:
Giant African Land Snail: by the Honolulu Zoo: facts plus. Even a live video of Wicked Willy
HappyChild: Wordsearch
Kiddyhouse.com  
Man and Mollusc Articles for kids:
Molluscan Pictures: Mollusc related books for Children
Mollusks: a good site for kids to learn all about the ocean animals.
Mrs. Seagraves' QUEST Class and Thematic Units:
Online Stories about molluscs:
Seashells.org.:
SeaSky.org. This is quite an interesting and unique site   Be sure to check out The Sea Page and The Mollusc Page
Smithsonian Institute: 
Snail video project: by Chris Elliott
Tahiti Shells: by Sagnieres, Hubert: Tahiti Shells: Buying and selling of shells. Why I put this commercial site on this page is due to Hubert's Kid's Section. The page is set up for children under 10 years of age.
"Young kid, If you want to receive free shells from the world, send me your picture and address, we will create a special page for you."
The Octopus's Garden: Peom and Clip art
This page was last completely edited
January 26, 2003
If you have a site you would like to see added to this or any other of Man and Mollusc Link pages; PLEASE notify me

This is a new counter system set up by Globel on
December 01, 2002